Case Study: Cartel ICO Platform
1) Project Background & Overview
Cartel is a community-based ICO contribution platform where members can discover highly vetted ICOs, connect with an exclusive community of cryptocurrency enthusiasts and contribute to the best ICOs getting premium discounts & bonuses.
The platform is community-driven, so ICOs not only have to pass through the strict due diligence process, but the community also has the final call on whether an ICO gets listed or not. They do the voting, and we do the negotiations with the ICO team. Together, we ensure trust and transparency through the entire process for user safety.
Position: Co-Founder
Role: UI/UX Design, Content Generation, Operations & Product Management
Timeline: 2018-Present
URL: joincartel.com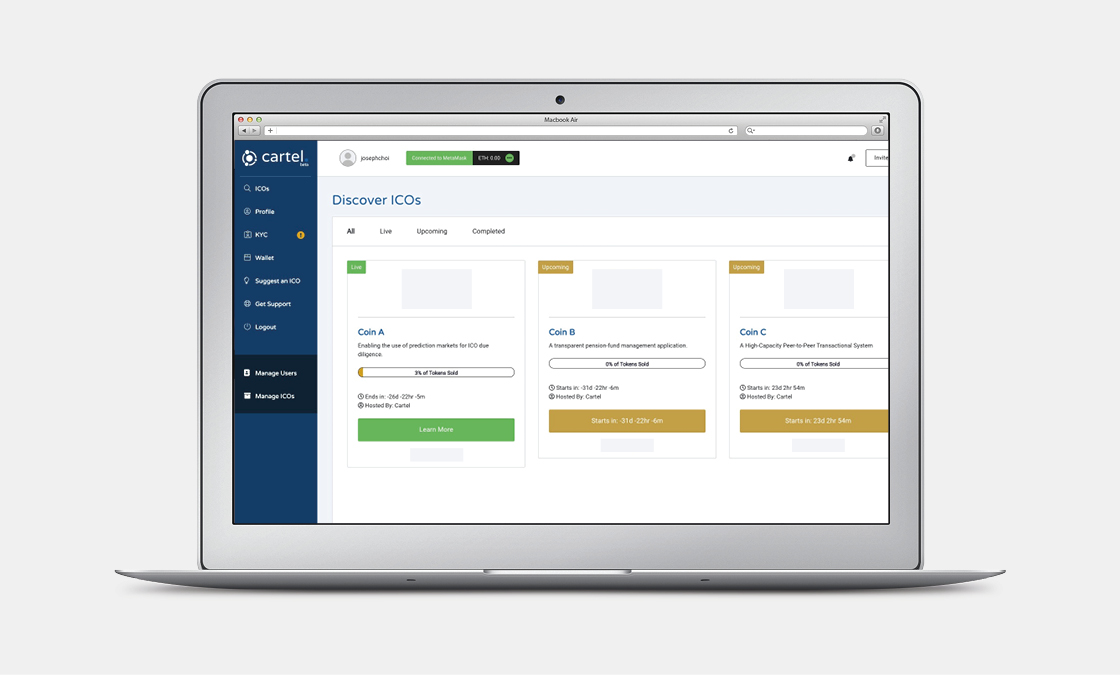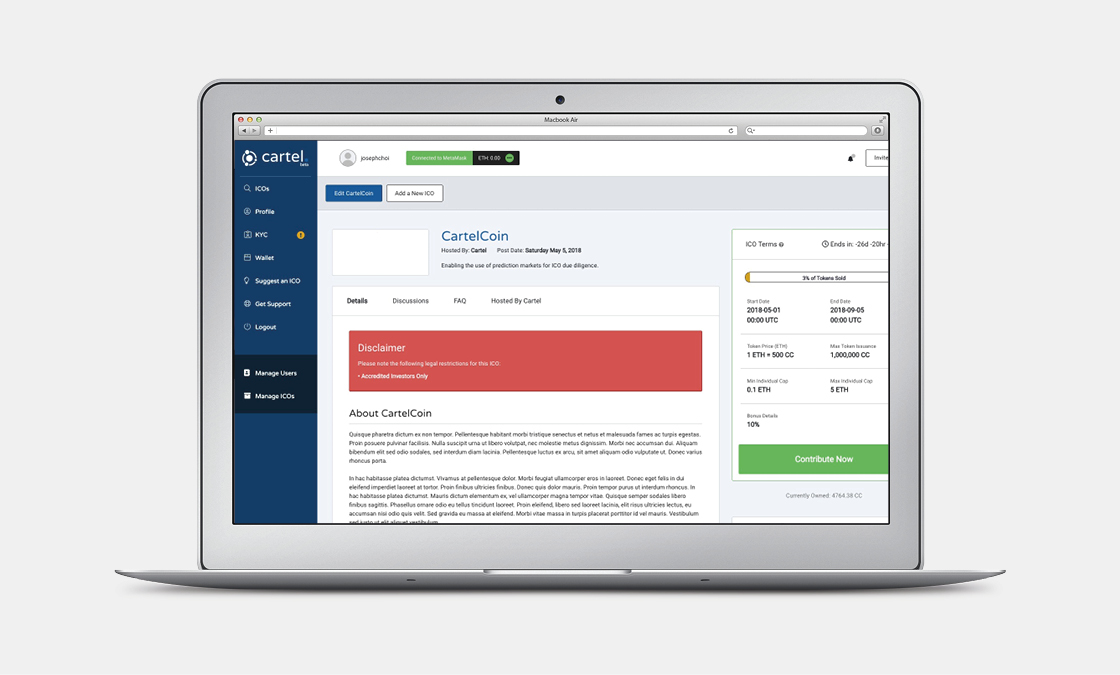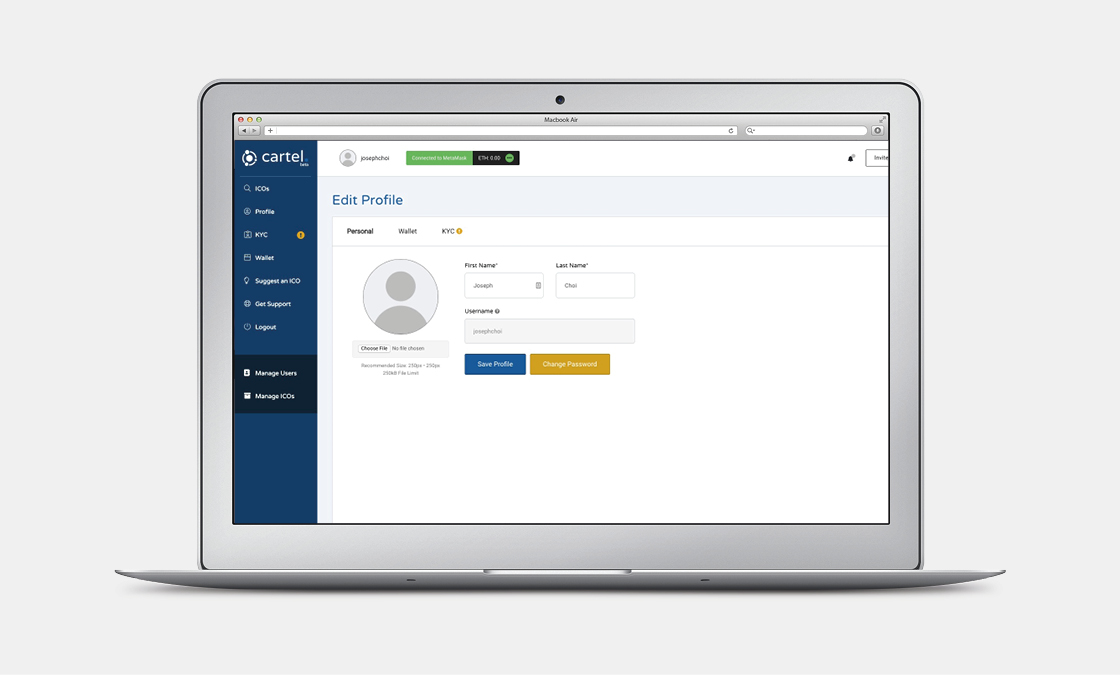 Cartel is a community-based ICO contribution platform where members can discover and contribute to highly vetted ICOs, connect with the community and get premium discounts and bonuses
2) Problem: Identifying the Pain Points in Cryptocurrency
To start, what are ICOs?
ICOs, in a nutshell, are a form of crowdfunding where teams create a coin/token for their project that users can purchase. Selling these coins/tokens is how the teams can raise money, and the idea is that as the teams build their project and prove its utility, the value of these coins will increase so that the users can re-sell these coins in the token markets (also known as exchanges).
Unlike a traditional IPO, an ICO does not grant investors equity or shares in the company, but rather, just a promise or hope that the ICO team will do something that will increase the price of the token. Therefore as a result, scammers have been able to exploit this method of fundraising, resulting in over a billion dollars raised in ICO scams alone in 2017. This has given ICOs a bad reputation, so we wanted to change that approach through the Cartel ICO Platform and hold the teams accountable.
What problems are we solving?
The market is still very early and there are a number of issues and controversies surrounding ICOs - that part is clear. However, with increasing regulations and adoption of blockchain technology, we anticipate that the user base will increase over time. We are building the Cartel ICO Platform for the future by addressing user safety and transparency now:
Access to Highly Vetted ICOs
There are a lot of teams in the market that operate ICOs without a proper legal framework, nor a proper contribution structure for users. They rely on marketing hype and buzzwords to drive users' excitement, giving an artificial valuation for their project.
Cartel taps into the power of groupthink. Our goal as a community is to identify who these bad players are and to prevent them from harming others.
Contribute Safely & Securely
Contributing directly through the ICOs can be a logistical nightmare as they often have to work with thousands of contributors at once. In fact, some ICOs don't even offer users contracts.
Cartel gives teams the power to manage contributors directly through the platform, with the entire KYC, communication, contribution and distribution process built-in to the ecosystem.
Proper Procedures
The market is early and unregulated, so with that comes confusion on exactly how to run a proper ICO campaign.
We studied the market, spoke to a number of lawyers & ICO experts to come up with a one-stop solution for ICO teams. This is absolutely necessary for cryptocurrency adoption, and we worked hard to get this step right.
3) Solution: Cartel Platform
i) Wireframes & Prototyping: Conceptualizing the User Flow
Building the Cartel ICO Platform was a difficult process because of how unregulated and confused the market is. There were only a few benchmark solutions, and even they felt incomplete and early stage. As the Product Manager for the Cartel ICO Platform, I started off conceptualizing the flow between multiple parties: Administrators (Our Cartel Team), Users (Contributors), ICO (ICO Teams), and how they would interact with one another through the platform, ie. when one party makes changes, how does it affect another?
This process was completed using Google Draw, in a real-time environment where everyone can contribute at the same time. I led the team in our discussions to create this:
On top of that, elements such as proper onboarding procedures for both the contributors and the ICO teams, email notifications, server-side development were meshed into the process as well.
I prioritized a multitude of visual cues because it was important that users felt secure using the platform, as that could easily make-or-break their experience. Visual cues included colour changes, text changes, email notifications and more were considered.
This was the workflow for email notifications, and was activated using SendGrid
Getting user feedback by speaking directly to potential users was extremely important as it allowed us to continuously iterate the process until we got it right, but also to ensure that Cartel was a platform that they would actually have a need for when we launch.
ii) UI/UX Design: Designing the Platform
Conceptualizing the platform was the first step, and the second step was the iterative process of actually designing the interface. The user experience needed to be simple and straightforward, so as the UI/UX designer, I had to get it right. The less barriers to entry; the more streamlined the end result. I used the process of elimination to combine and subtract steps in between to reduce the amount of "clicking" for the user.
For example, we learned that users don't like completing KYC, so I thought: "What can we show users who have not completed KYC so that it doesn't hinder their user experience?" We needed to make sure that what they can see, will entice them to complete KYC.
The questions I constantly asked myself were, "Does this make sense for a user?" and "If I was a user, would I use this?". If the answer was no, then how can we improve? The original designs were created within Sketch App, then exported into Zeplin and Invision App for product feedback, iterations and comments.
iii) Product Management: Managing the Development Process
Effective product management only works when every stakeholder is on the same page. Effective communication is the key to our success. Using Agile Development in Trello, I managed our developer in sprints and collaborated to prioritize certain features in our roll outs. I also provided front-end assistance to ensure that the end result looked good.
Trello was our platform for our Agile Workflow. Basecamp was our product management platform for non-development organization.
Effective communication also required effective organization. So we used Google Drive to store all of our documents, and Slack (along with a multitude of integrations) to ensure that updates and file changes were notified in real-time to everyone.
The process worked, and we were able to generate an initial prototype within 3 months.
Our prototype included an administrative section where our team can add, edit and control the ICOs and the members in our ecosystem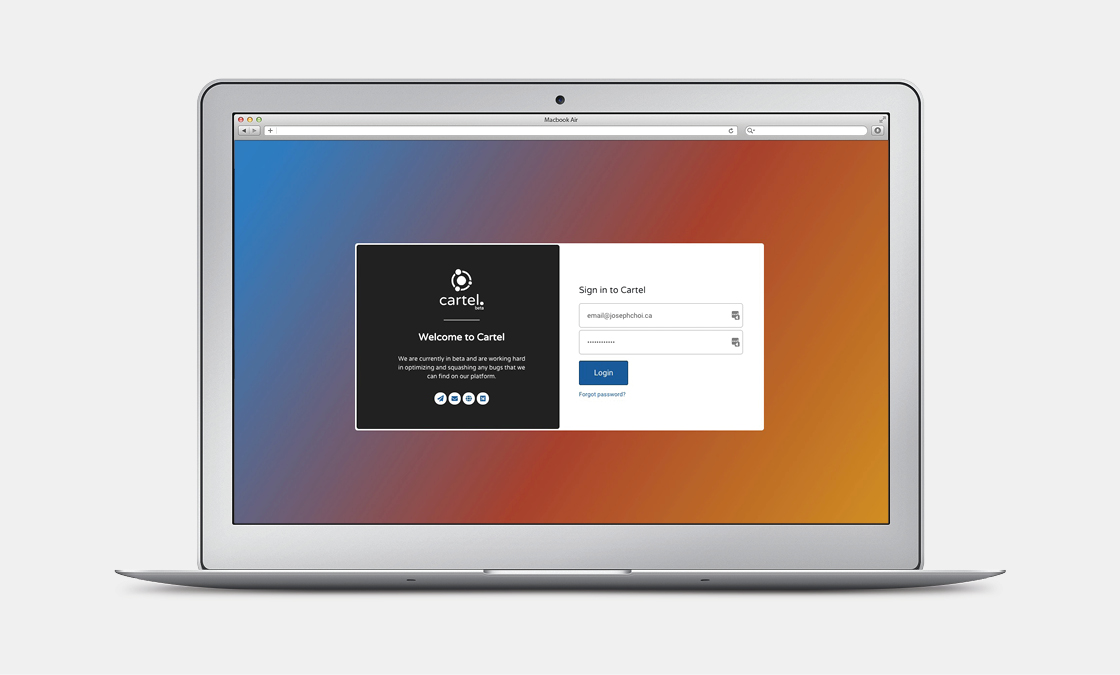 The registration process was built to be simple and straightforward, with tutorials written to answer any questions that the user may have had along the way
iv) Marketing: Getting the Word Out
During the development process, we built a landing page that captured our first 100 users. We created a drip campaign (Mailerlite) that constantly updated users on our mailing list with continuous updates, and answered any questions that they may have had during the process. We even created a Discord channel specifically for users to discuss their interests, contributions and more.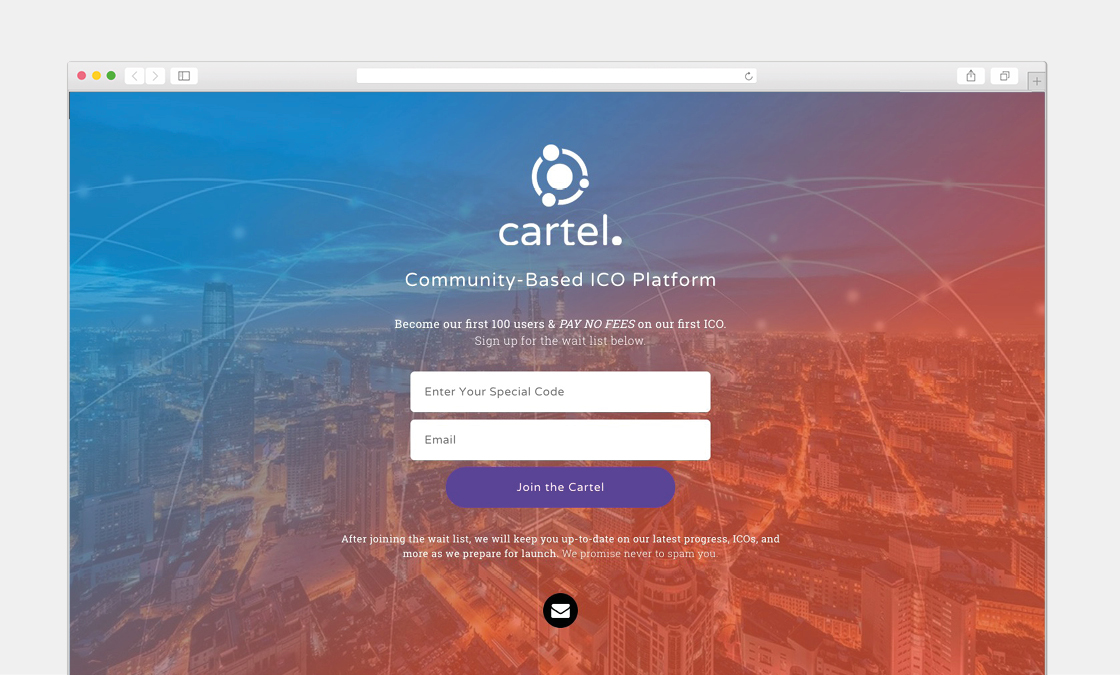 We got the word out starting with a landing page, then built out a full website in Wordpress along with a bevy of marketing materials
4) Today: Cartel ICO Platform
Today, while the ICO market has slowed down, we continue to improve upon the Cartel ICO Platform. The platform launched successfully to a curated list of 100 users, and our mailing list has grown to over 500+ users today. We continue to foster our community and make exciting improvements to the platform.
We have also pivoted Cartel to a more niche product, catering to the venture capital audience, and thus becoming more of a white-label solution. We have also branched our the ICO due diligence portion of our platform into a separate business known as Basescore.
This has been an incredible journey so far with the team, and I look forward to the next stage of the Cartel ICO Platform. Thanks for reading!